Owner of a 10 small block A-body Mopars in the past, Rick Blair of Ballwin, Missouri purchased this Big Block 1971 Plymouth Duster about 12 years ago and really enjoys the torque. Check out the video we put together for Rick's "WICKID 71" Duster and read more below.
Rick bought the 1971 Plymouth Duster back in 2008 as a turn key car and it pretty much looks the way it was back then. It came with 440 Big Block in it, but after hammering it for 6 years, Rick blew the motor and swapped it with 512 Mopar Stroker. He installed a Painless Performance wiring harness, did the 512 stripes and since the super stock springs wouldn't handle the new engine, Rick put on a set of mono leaf caltracs.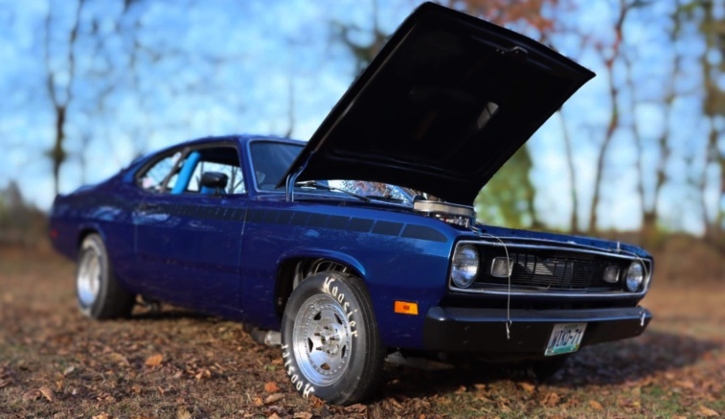 The 512 Stroker runs on 93 octane pump gas and is dressed with Trick Flow 296/300 duration and 600 lift cam, fully ported Brodix B1 heads and intake, stud girdle, Harland Sharp 1.6 rockers and full roller valvetrain making 640 horsepower and 690 pounds of torque at the flywheel. The power is transferred through 727 trans with 2,900 stall converter and 4.30 geared rear end, which Rick is planning to swap with 3.92 and install a Nitrous plate kit.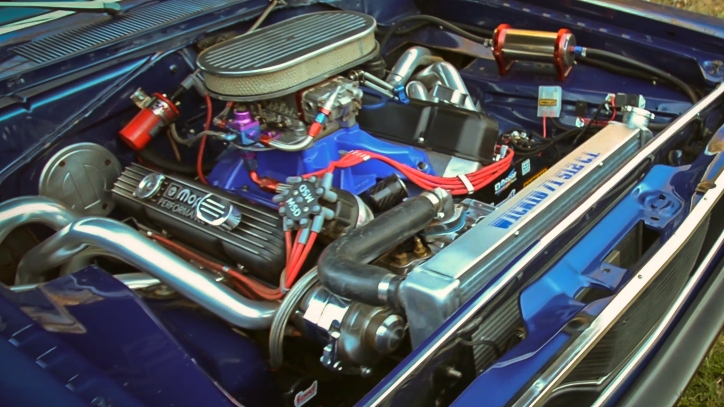 The 1971 Plymouth Duster is equipped with 2″ Hooker Super Competition headers and 3″ H-pipe exhaust with Flowmaster Super 40 series mufflers that make the 512 Stroker sound really nice. We couldn't get any race track videos of the "WICKID 71" but Rick shared with me that it runs consistent 10.3 second 1/4 mile on dot tires, so I hope will get to see the Duster in action in 2021.
Did You See Dale's Plymouth Duster Pro Street Build Story?