Here we have another show stopping FM3 Mopar. Check out the video story we put together for Dale Renner's multiple award winning 1970 Plymouth Duster 340 Pro Street build and read more on the build below.
I hope you enjoyed the video and of course the awesome FM3 1970 Plymouth Duster 340 sound. Dale made an effort to tell the story the way he wanted you to hear it, so here it is:
Dale's 340 Duster Build Story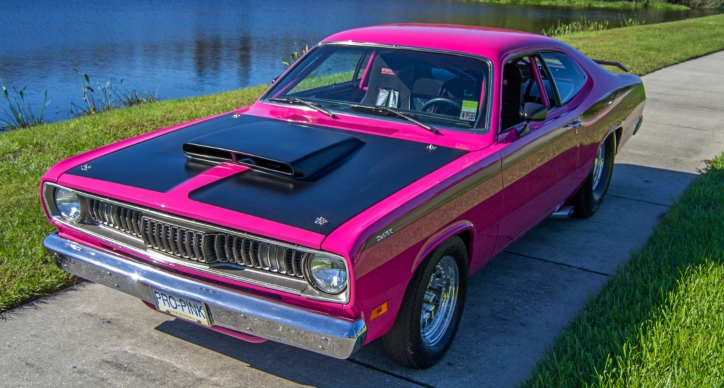 I was always into Mopars and growing up my Dad had a Beautiful 73 Road Runner that I absolutely loved. When it came my time to drive, a Mopar was my only choice, preferably an A-body. After driving my Mom and Dad crazy, a longtime Family friend who also had his own mechanic shop found the perfect (in my eyes) car. A 1970 Plymouth Duster 340 with Slots Kelly Charger 60s a "Roll Bar" made from stick welded exhaust tubing and a big Hemi Scoop. I loved it!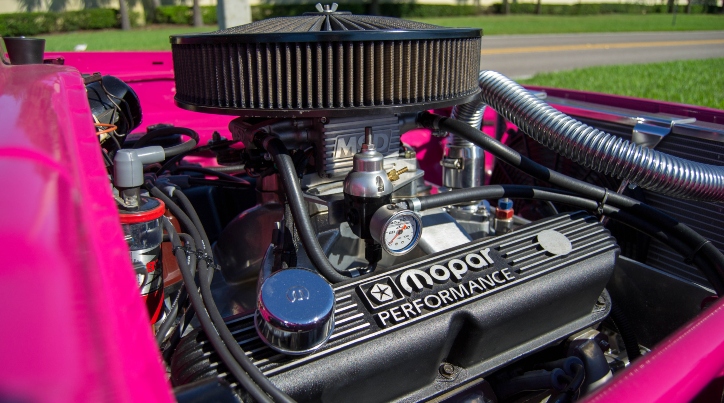 Drove it to school and cruised the local stuff in Lansdale and Pottstown PA. The 1970 Plymouth Duster 340 became a project of sorts for me and my Father and slowly progressed, but we always talked about how someday we would like to totally redo it as full Pro Street car. After I had my 1st son and a few year stint in Dirt Mod racing the car took a back seat to Little League games etc.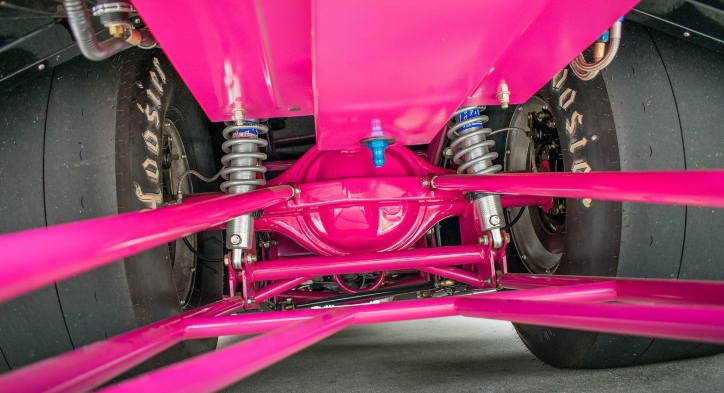 In 1999 I got the call my Father was sick with Stage 4 Lung Cancer and didn't have long to go. He passed away at the age of 46. After the funeral, I started taking the 1970 Plymouth Duster 340 to Maple Grove raceway again as part of a therapy process and then it hit me…It's time to do it like we always talked about. After doing a ton of research on what I wanted, my buddies Jeff "Woo" Wenhold, Darren Transue, Bill Petersen and Dana Pannapacker all rallied around me always giving me a hand to "do it like Pop wanted it"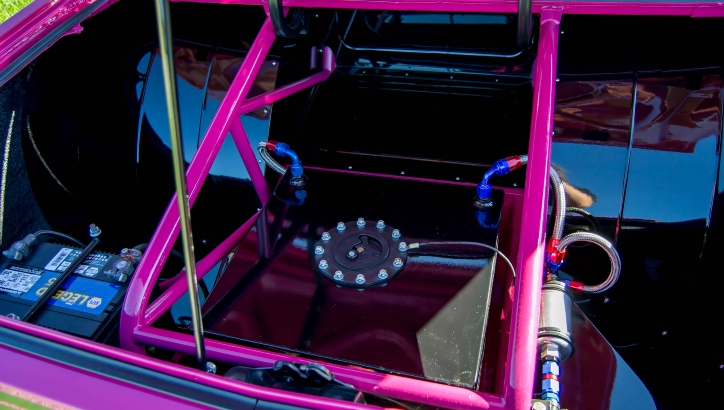 We brought the 1970 Plymouth Duster 340 to longtime Family friend Jim Geese and the boys at Vanishing Point Race Cars for the full Pro Street treatment. After VPRC was finished, we did most of the fab work and trial fit of everything, then we shipped the Mopar off to Rich Mitman at Top Notch Body Worx in Sellersville PA to paint the car.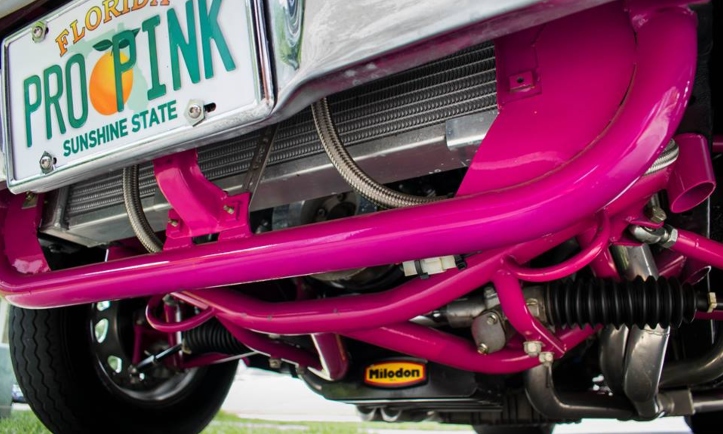 Rich and his team nailed it and the 1970 Plymouth Duster 340 won several Best Paint awards even in 2019, 17 years after he painted it. During the years "Pro Pink" has won multiple awards on both the local and National indoor circuit and even a Concourse D" Elegance Outstanding Classic Car award. Also has been featured on Several TV shows, with the Latest Being Car Fix TV on the Velocity Channel.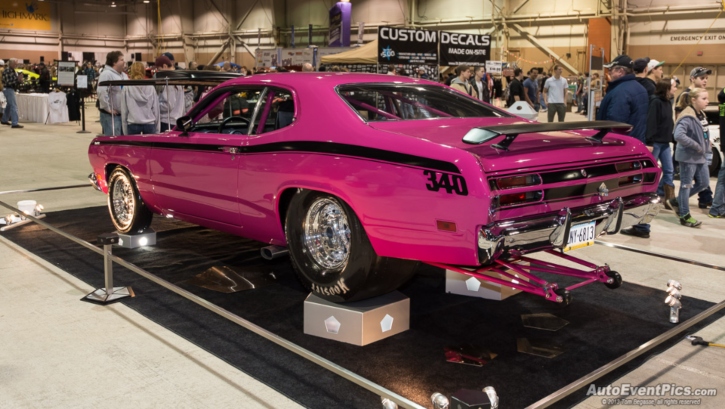 Here are all the awards Dale Renner's 1970 Plymouth Duster 340 Pro Street has won: 43 x Best Modified, 8 x Best of show overall, 31 x Best Mopar, 26 x Winner Best Pro Street, 10 x Awards of Excellence, 10 x Indoor Show Car National awards, 3 x Best Engineered, 2 x Best Undercarriage, 3 Online Best of Shows, 3 Kids Choice, 6 Best Paint, 2 Ladies Choice, 1 Best Display, White Glove Competition, 2016 Cool Rides Online /Stabil Fuel Additive Car of the Month (October), 2016 Cool Rides Online /Stabil Car of the Year, 2018 Black Diamond Concourse D' Elegance Award of Outstanding Muscle Car.
Don't Miss the Plymouth Duster "Miss Behaven" Story