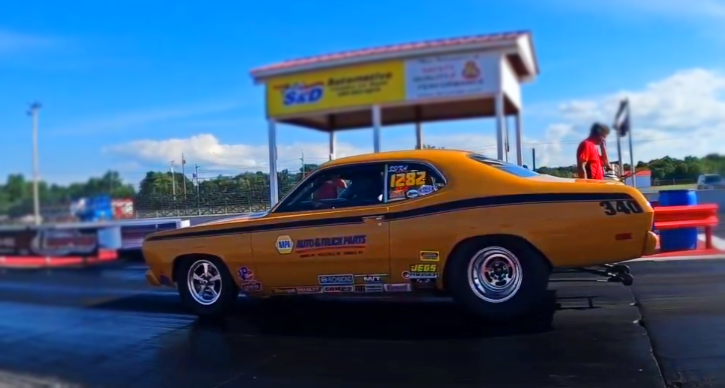 Born as a H-code Plymouth Duster with a 4-speed, this A-body Mopar has been transformed into a Super Stock race car back in the 70's. Originally a 1970 model converted to look like a 1972, which I can't really understand, but I love the car anyway.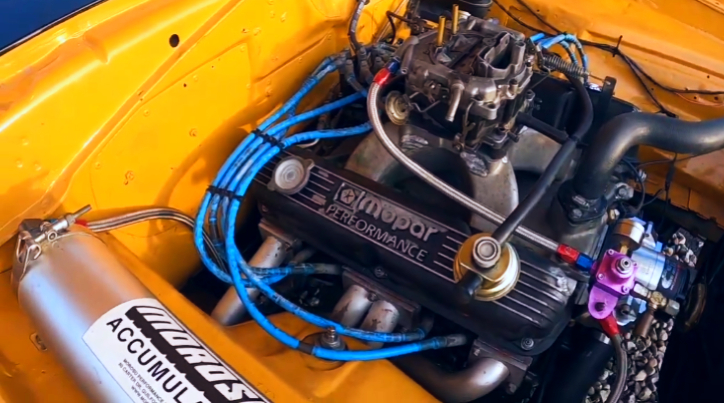 Charlie Walc's Super Stock Plymouth Duster sports a small block 340 with cast head, cast block, 1.88 Intake valve and thermoquad carb. In the video you'll see it run the 1/8 mile, but it is a consistent low 10-second car when racing the 1/4 mile in the NHRA.
Watch Braedyn Poore's video to see the Super Stock Plymouth Duster drag racing.
Did You See Reid Whisnant's Plymouth HEMI Duster Restoration Story?