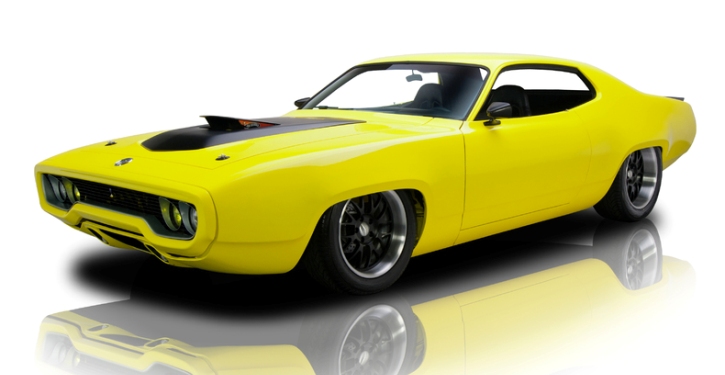 HEMI Powered 1972 Plymouth Satellite Custom!
Here is a beautiful 1972 Plymouth Satellite – a product of a high dollar, multi-year build, this incredible Mopar muscle car wraps a 500 horsepower 3G Hemi and a completely custom suspension in a custom leather interior and killer custom-mixed paint.
Completed in early 2012, this super clean curve carver is the direct result of what happens when a seasoned fabricator has an uncompromised vision, major dedication and access to a six-figure bank account. See, the car's creator already owned a killer Charger that was buff enough to pull down sub 10-second passes on an NHRA-sanctioned drag strip, so he wanted to build a second muscle car that was a bit milder and quite different.
Check out the video for full details on this Plymouth. Watch, Enjoy & Share!