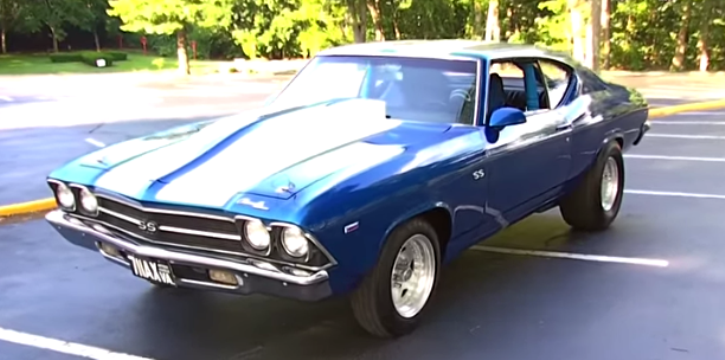 Stunning Chevrolet Muscle Car.
Here is a super clean  American muscle car from the GM family. This awesome 1969 Chevy Chevelle SS clone is powered by a Big Block 454 Roller motor pushing 800HP backed by a 400 Turbo Transmission. We don't have any clue who is the owner at the moment, but thought you would love to see it. From the roll cage, racing seats and dashboard to the suspension and all exterior details this hot rod totally rocks, although it's not a real Super Sport.
Check out the video for full details. Watch, Enjoy & Share!