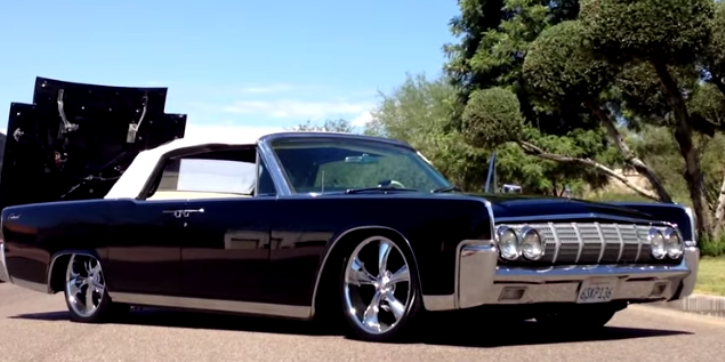 Detail Boss – Classic Cars. 
Here is a gorgeous 1964 Lincoln Continental Convertible brought back to life. This sought after classic has been a mess before a client chose the boys from "Scottsdale Car Detailing" to make it nearly free of all imperfections. Performing their 3 Step Deluxe-Signature Hybrid detail, they have removed about 90% of all minor surface imperfections without touching the car with sandpaper. All original white leather, once dingy and hard, has now been fully cleaned by hand, our state of the art steamer, and conditioned with leather treatment to make them supple and soft like marshmallows. The convertible top, including the plastic window, has been brought back to life with their unique techniques to remove dirt, over-spray, and any other environmental fallout that has been imbedded on the top. Check out the video for more details on this stunning Lincoln.
Watch, Enjoy & Share!