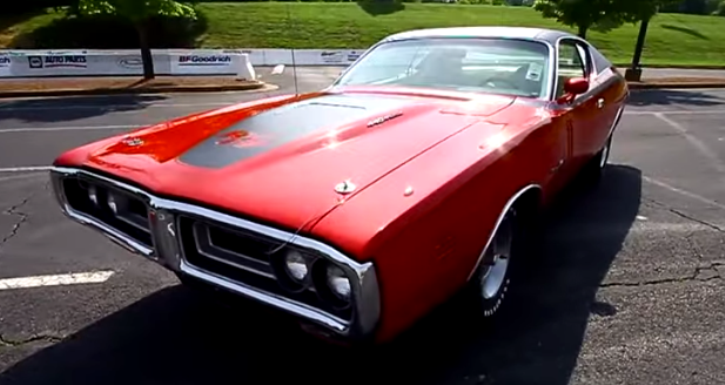 Restored 1971 Dodge Charger R/T!
In this Hot Cars video you will see one remarkable  Mopar muscle car owned by one of the "Year One Muscle Cars" employees. His name is Kevin and he bought the car in 1994, did some work on it and have been riding it ever since instead of polishing and take it to shows.
Under the hood is sitting the six pack version of the 440 engine, not because he didn't want the HEMI, he just couldn't afford it. What makes this Dodge kind of special is the 4-speed transmission – only 332 of those were built.
Check out the video to hear all about this stunning 71′ Charger. Watch, Enjoy & Share!