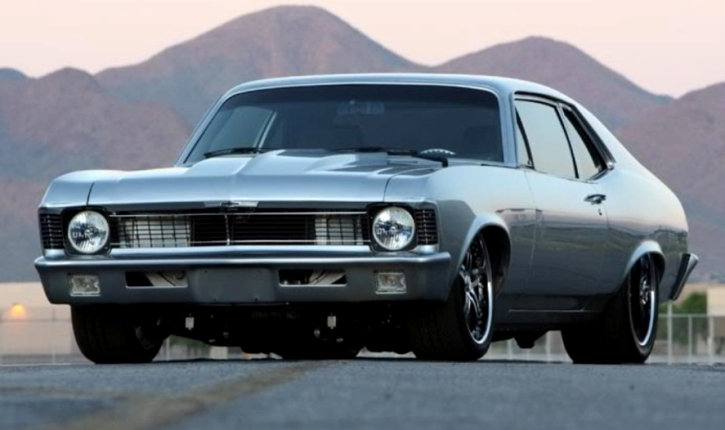 Here is another high end custom muscle car – a 1970 "Fesler" built Chevrolet Nova LS-7 SS that was featured in both "Hot Rod Magazine" and "Chevy High Performance" back in 2010. That's right, this car project was done few years ago, but we thought you would like to see the cool video.
This Chevy muscle car has been completely redone and its new look totally rocks. We don't know whether you are familiarized with the "Fesler" crew, but will tell you one thing – these boys are not messing around.
Check out the video for more details on this killer custom Chevy Nova. Watch, Enjoy & Share!