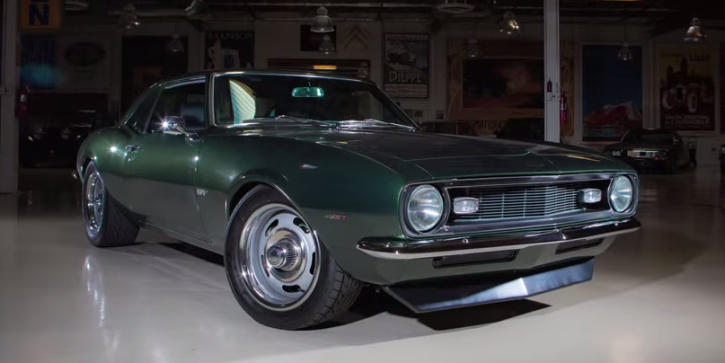 This stunning 1968 Chevrolet Camaro 427 COPO belongs to one of the few real American muscle car guys in Hollywood – Tim Allen who is going to tell you about the Chevy of his teenage dreams in this episode of Jay Leno's Garage.
Under the hood of this beast is sitting a 427 motor that very few have. Back in the day GM was putting their big engines on Corvettes, because they wanted people to buy them, but it turns up that if you know the right people, you could get a Camaro with 427 and a COPO (Central Office Production Order) badge.
Check out the video to hear all about this great muscle car. Watch, Enjoy & Share!