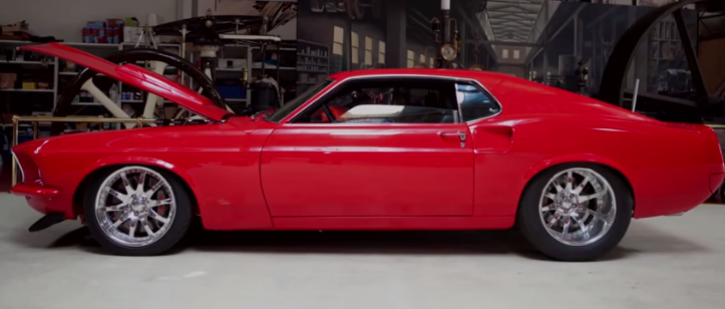 Spectacular Bodie Stroud Built 69′ Mustang!
This custom built 1969 Ford Mustang Fastback without a doubt is one of the hottest muscle cars we have seen around. This remarkable classic Mustang is a creation of the well known Bodie Stroud who pays a visit to his neighbor Jay Leno.
Bodie has done some significant changes to this pony to make it look so cool. He chopped about 2.5 inches of the roof, built an entirely new chassis, put in a six-speed gear box, but the most impressive thing about this 1969 Fastback is hiding under the hood. This is a very rare, one of ten all aluminium 494 Boss engine built for Mario Andretti back in 1969.
Check out the video for all details on this amazing 1969 Mustang Fastback and a cool burnout at the end.
Watch, Enjoy & Share!