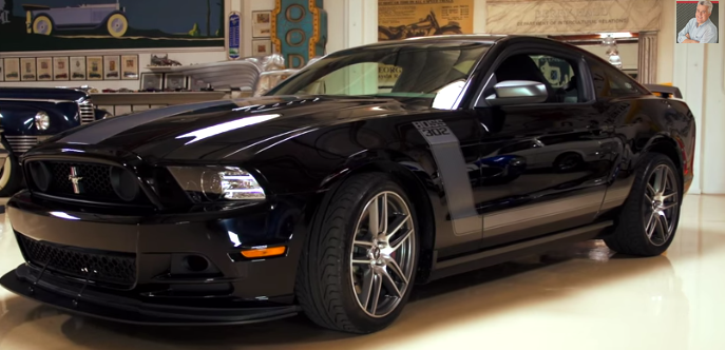 The Boss at Jay Leno's Garage
This is a 2013 Ford Mustang Boss 302 in-depth review by Mustang Chief Engineer Dave Pericak who is a guest in this episode of Jay Leno's garage. The Boss 302 model has been around for over 40 years now and this particular model is another prove that Ford can build high performance muscle cars. The original Boss was a bit over 300 horse power and that was incredible for back then. This one produces 444hp all naturally aspirated. Check out the video for more details on this hot American car.
Watch, Enjoy & Share!