This iconic 1969 Chevy Camaro Z/28 Trans Am Race car is one of the best muscle cars from the golden era. It belongs to Steve Link, a racer in the historic Trans Am Series, who had it for about 4 years. Today he will lend his Chevy beast to Jessi Lang (Producer & Host of  The J-Turn Show) and she will take it for a ride at the Mazda Raceway Laguna Seca.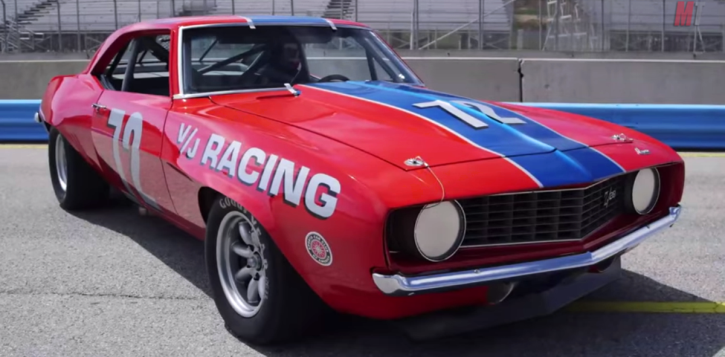 This remarkable Camaro was the leading edge back in 1969, weights about 3000 pounds, powered by a class required 300 cubic inch motor that produces 500 horse power. Considering the unassisted brakes and super loud exhaust driving this beast at this very challenging track is not an easy task.
Check out the video to see how Jessi will handle this brutal muscle car. Watch, Enjoy & Share!