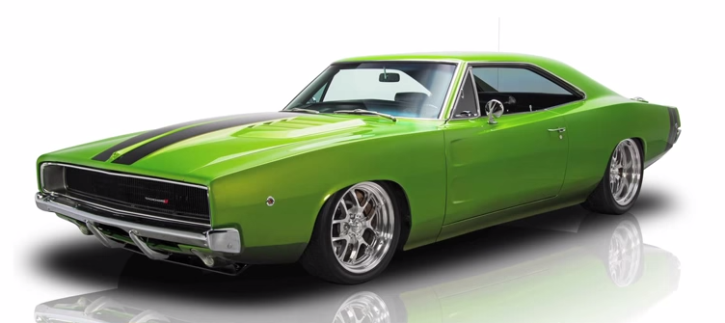 68′ Charger – Iconic Mopar Muscle Cars.
The 1968 Dodge Charger is one of the finest American cars ever built. Restored to perfection with a lot of passion, experience and a big bank account this hot rod hit the cover of few popular muscle car magazines as soon as it was finished at the "Muscle Rod Shop" in San Antonio, TX. A lot of modifications have been done to the body before it goes to the paint shop for that awesome toxic green color. When you open the door of this stunning Dodge you will find a very stylish mostly stock black leather interior. To complete the picture, the crew have put on a smoking hot custom "Centerline" wheels with a super low profile tires. Under the hood of this Mopar beast is sitting a 383 cubic inch engine that wears some of the best aftermarket components available on the market and puts out 500 horse power. Once again one remarkable classic car.
Check it out. Watch, Enjoy & Share!