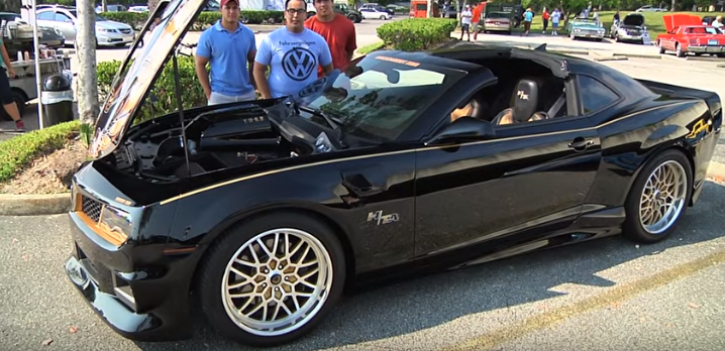 Pontiac Trans Am or Camaro?
2013 Hurts Trans Am edition re-created – You are probably wondering what the hell is that? It's not easy to imagine what is that custom build car suppose to look like.
A group of young auto enthusiasts from Jacksonville, Florida have built a really cool Pontiac Firebird Trans Am out of stock Chevy Camaro and their creativity and efforts were noticed at SEMA 2012 where they got into one of the top 10 cars of the show.
Check out the video for the full story behind this supercharged 650 horse power beast. Watch, Enjoy & Share!