HEMI Challenger Richard Petty Tribute.
Here is one of them hot cars that you don't see everyday and if you truly love Mopar muscle cars you will never forget. This unique vehicle was built at the "Petty Garage" in NA and filmed by Scottie at the Hot Rod Power tour last year.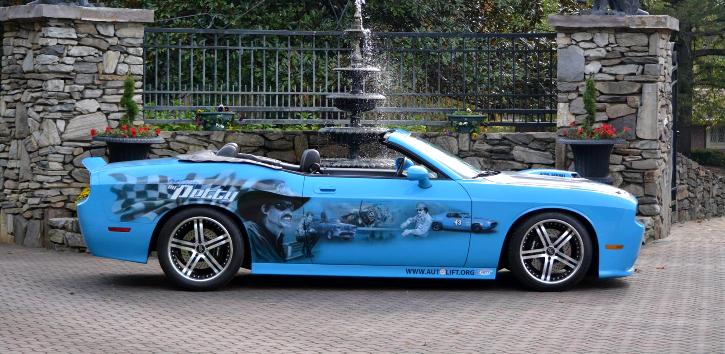 Awesome stance, nice wheels set up, limited LX body painted in high metallic petty blue color with some red stripes and covered with beautiful airbrush on the sides, this Convertible Dodge Challenger definitely stands out in the crowd. The interior is pretty much stock, but the King's hat hanging on the back seat…how cool. And as you probably saw already under the hood is sitting a 426 cubic inch HEMI power plant slightly modified by "Arrington".
Check out the video. Watch, Enjoy & Share!