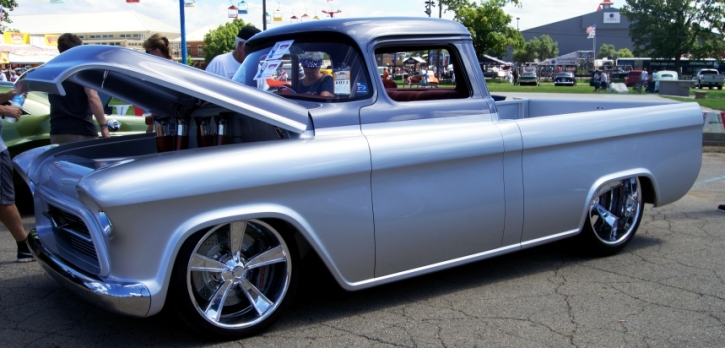 The "Quicksilver" Wins The Barrett Jackson Cup.
This 1957 Chevy Pick up is definitely one of the best old school trucks we have seen, so as the jury of the 2014 Barrett Jackson Cup apparently. This Chevrolet have won a number of awards already at other competitions and this cup is just another proof that the Hot Rod Garage crew have put a lot of efforts during the 5 years they invest into this custom built. Check out the video for all details on this amazing ride and the interview with the owner Alan Beers and Jason Smith from Hot Rod Garage.
Watch, Enjoy & Share!