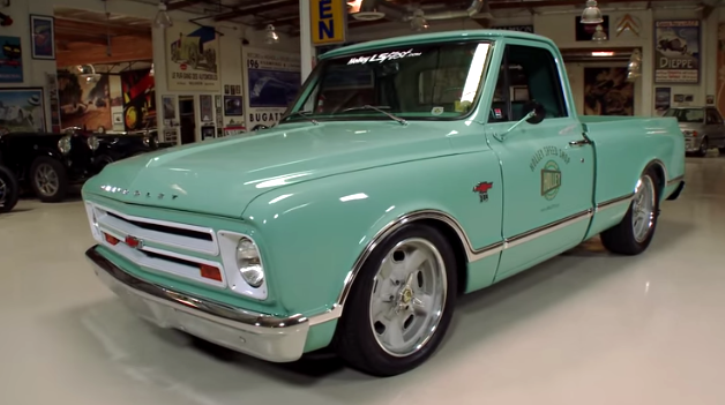 Wicked 1967 Chevy C10 Pick Up.
One of the coolest Custom trucks we have seen is featured in a recent episode of "Jay Leno's Garage". His guest is Tom Tomlinson (CEO of Hooley Performance Products), who shares some interesting info on this restomod. Hooley are well known for their high performance auto parts, they have been in business for over 100 years, so most of you are probably familiar with the name. This Chevy truck is kind of a show case for the company, they go to events with it to promote their products. The boys from the Hooley Speed Shop kept this ride original appearance as much as possible and it looks really cool. Under the hood is sitting a modified LS3 Corvette engine with fuel injection that looks like a Chevy Big block at a first glance. And that exactly what they were aiming for: to show everyone that you can combine modern performance with vintage look. Anyways enough said.
Check out the video for all details on this amazing Chevrolet C10. Watch, Enjoy & Share!