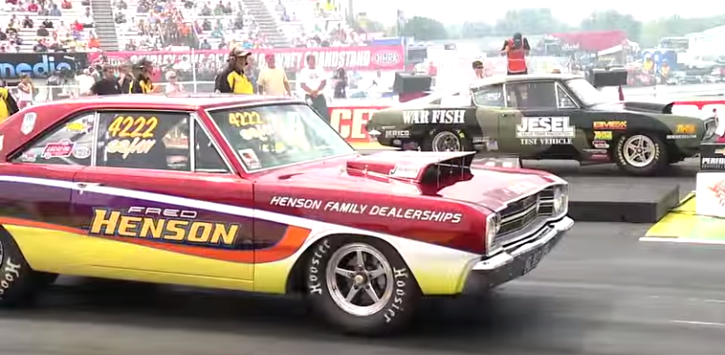 Striking Mopar Muscle Cars on the race track.
In this Hot Cars video you will see the highlights from the "Mopar Hemi Challenge" – a tradition that started with the 1968 Dodge Dart and Plymouth Barracuda competing and it's still happening thanks to a group of gear heads. A celebration of the most famous package American car in history. Unique class in the NHRA US Nationals designated with the "H" for HEMI, so super stock with "H" it's exclusive to these cars. There are 26 Mopar machines attending this event with 2 of them being original production cars. Very exciting event with awesome cars and passionate enthusiasts.
Check out the video. Watch, Enjoy & Share!