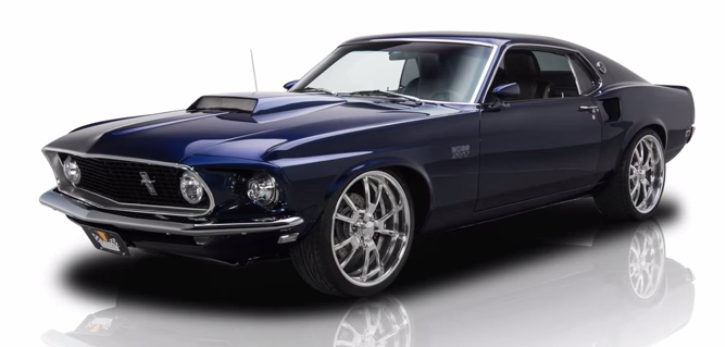 Killer Kona Blue 69′ Mustang Muscle Car.
This 1969 Ford Mustang is definitely one of the sickest muscle cars from our Hot Cars video collection. Brutal Stang that was built to be a show car featured in the 2011 SEMA to be exact, which means that every single detail on this ride received special attention, so when the car is on display there will be no doubt that it gets all the eyeballs. Gorgeous coupe painted in Kona Blue riding on a set of real big chrome wheels this Mustang can be called a Pro Tourer or a Restomod. But what is a great exterior without some serious power? Under the hood of this monster is hiding a Kenne Bell Supercharged 4.6 liter V8 Ford Cobra Terminator motor that puts out about 600 horse power and it's backed up by a five-speed manual transmission. The best part is that this wild Ford is not only meant to be in the show room, you can also take it for a spin and make many muscle car enthusiasts envy you.
Check it out. Watch, Enjoy & Share!