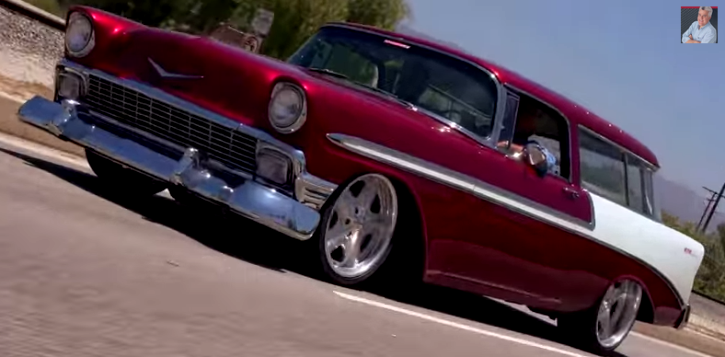 56′ Chevrolet Nomad 572 Restomod.
Is what we are offering you in this Hot Cars Video. There is a cool story behind this stunning restored muscle car and if you have watched the "Overhaulin" TV Show few years ago you might have seen it. It belongs to Dave Killackey from "Performance Allison Transmissions" who owns it for about 10 years and never had the chance to spend some time on it, because of family and business. Well, the "Overhaulin" crew transformed it into a beautiful hot rod for only 7 days. Ever since Dave drives it everyday and gets really excited telling the story over and over again. One gorgeous classic Chevy painted in red and white, riding on a set of cool chrome wheels with a 572 Craig motor under the hood, that puts out 650 horse power right out of the box.
Check out the video to hear the full story of this beautiful Chevrolet Nomad. Watch, Enjoy & Share!