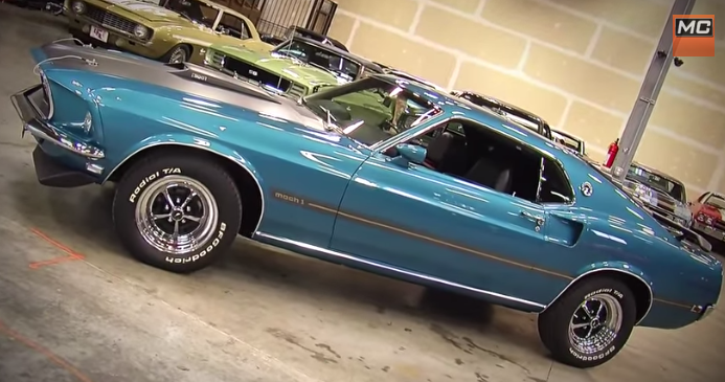 Stunning 1969 Ford Mustang Mach 1!
In this Hot Cars video we will take a closer look at one of the beautifully restored muscle cars from the well known "Brothers Collection". This 69′ stunner painted in a Gulfstream Aqua was one of the first examples of the newly introduced Mach 1 package that was more of a combination of style, comfort and handling than performance and it came with plenty of cool elements that made it stand out.
Nice stripes on the sides and the hood, a set of side view racing mirrors, cool hood scoop and more optional features like the rear wing, front spoiler and different exhaust tips were also available with it. What makes this particular 1969 Ford Mustang unique is the sun roof. There were only two cars equipped with it.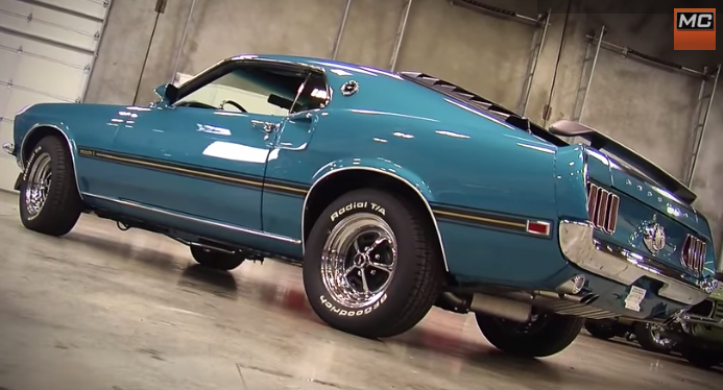 When it comes down to the engines, there were bunch of options to choose from, with the base one being a 351 cubic-inch 2-barrel connected to a 3-speed manual transmission. The one under the hood of this '69 Mustang Mach 1 is the high performance S-Code 390 V8 that puts out 320 horse power and 427 pounds of torque.
Check out the video for all details of this gorgeous classic muscle car. Watch, Enjoy & Share!