Jay Biondo's Red Rocket 1967 Chevy Nova.
In this Hot Cars video is featured a muscle car that many of you have seen before. This Procharged beast have been attending multiple  events every year and just won Best GM car at 20th Annual World Power Wheelstanding Championship held on the Byron Dragway.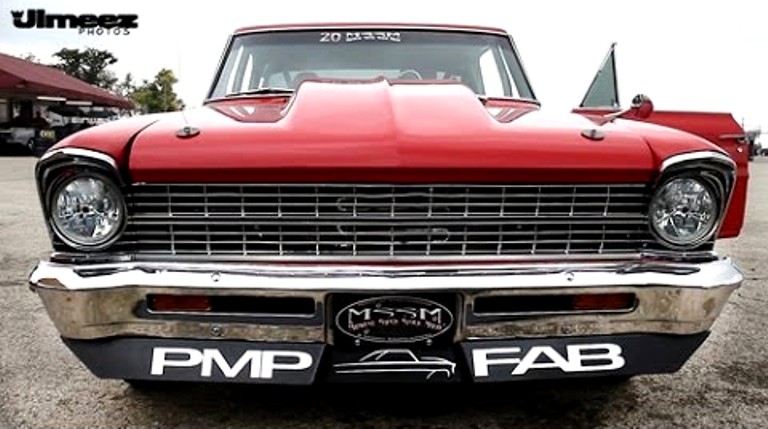 After having a 1971 Olds Cutlass and a 1981 Big Block Chevy Monte Carlo, Jay was searching for something different. He bought his Red Rocket more than 10 years ago with a 327 cubic inch small block engine and a 2-speed transmission with the intention to use it as a daily driver. "Surprisingly" the constant hunger for power never let Jay alone and he turned it into the project of his life.
Now the Procharged 1967 Chevrolet Nova SS is powered by a 406 cubic inch Chevy Bow Tie small block that puts out over 1000hp and have bunch of other modifications which cost him about $65 000. Check out some awesome wheelies from October 5th. Watch, Enjoy & Share!
[sdonations]1[/sdonations]