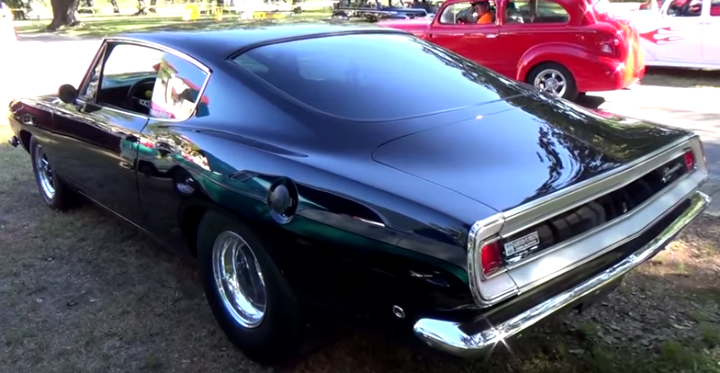 1968 Barracuda Super Stock Tribute!
Here we have one spectacular Mopar muscle car result of true passion and dedication. Doug the owner of this Plymouth HEMI Barracuda have been working on it for about six years before he proudly displays it at the Cruisin' the Coast event.
Doug's goal was to turn this 318 automatic car into an original Super Stocker like Chrysler built those back in 1968 and he has definitely done a great job all by himself (everything, but the paint).
The 426 cubic inch HEMI motor came from a 68′ Road Runner that he bought a while ago and he actually used this exact same engine on three different cars before he put under the hood of this one.
Check out Scottie's video for more details on this beautiful 1968 Barracuda build.
---
Dod You See the LASD Motorsports Plymouth Barracuda 440 Drag Car Yet?
---
---

---