Very Rare Mustang 427R by Roush Performance.
In this Hot Cars video we will show you Steve Maday's 2008 Roush Mustang featured in an episode of MyCarStory with Lou Costabile. This vehicle is all factory original and very special, since there were only 100 427R trak pak Mustangs built in 2008 and this is the only one in Black and White color combination, which is one of the main reasons Steve bought it. The funny part of the story is that after a while he wanted more horse power, so he sold the car in New Jersey. Drove few other cars, realized that he misses the Stang a lot, so he managed to buy it back for the exact same prize.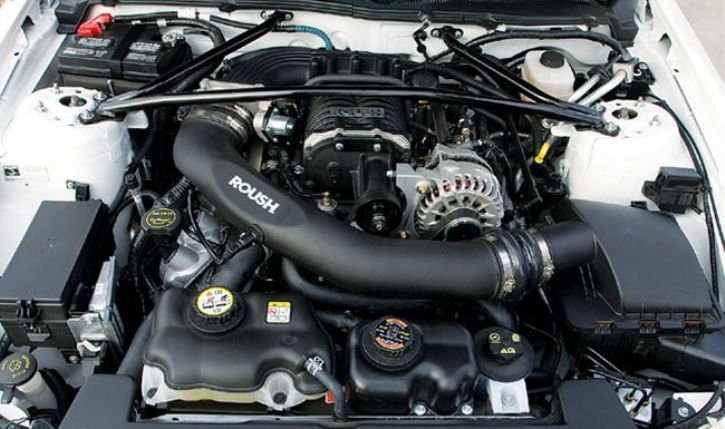 This muscle car looks very aggressive, wears a lot of carbon fiber including the rear wing that comes with the package. It is powered by a Roushcharged 427 engine that comes with 435 horse power, but after few mods Steve managed to squeeze out of it 520 which makes this pony quiet competitive on the race track.
Check out the video for all details. Watch, Enjoy & Share!
If you have an American vehicle for sale, contact us and we will list it here for free.