The Ring Brothers – It's All About Passion.
In this Hot Cars video you will meet Mike and Jim Ring – world famous for the unique cars they build.

Coming from a very small town in Wisconsin, passionate about American classic cars from a very early age they grew up with a gasoline running in their veins. They have started to build cars together 20 years ago and today are known for some of the most incredible custom muscle cars the world have seen.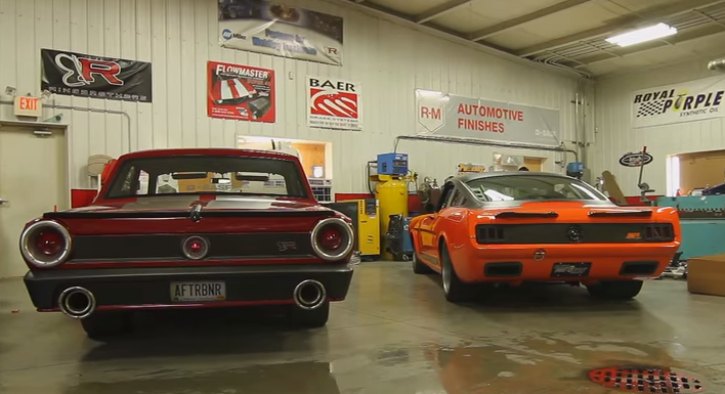 At first Mike & Jim were into restorations, but they quickly got bored and started cutting cars up. Finding cool parts for building vehicles that are different then the rest seen at the show rooms was an issue for the duo, so soon they started making their own. During the years the Ring Bros have put their hands on to many different rides and in this video you will see two of the best Fords they have ever done – the 1965 Mustang named "Producer" and the 1964 Fairlane a.k.a "Afterburner".
Check it out. Watch, Enjoy & Share!