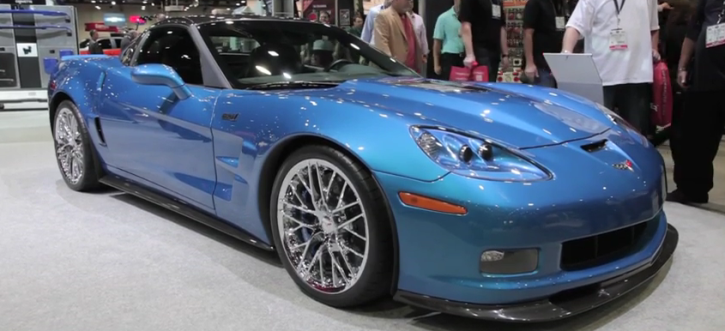 The Blue Devil Corvette Have Been Resurrected. 
This Hot Cars video is from SEMA 2014, where the 2009 Corvette ZR1 "Blue Devil" is displayed after its resurrection. As you probably remember there was a sinkhole incident at the National Corvette Museum, where eight sports cars were swallowed.
This particular Vette was the first one to come out from the massive hole in March and one of the least damaged cars. After a six weeks restoration process now proudly sits on its spot at the car show.
Check it out. Watch, Enjoy & Share!