1973 Cuda – Labor Of Love!
This brutal 1973 Plymouth Barracuda belongs to a young man with a very cool vision named Ariel Alvarez who actually bought it from his father and has been working on it ever since. As you can see from the picture this Mopar is not one of those typical shiny hot rods that we are used to seeing nowadays, but a completely track performance focused vehicle, that is not built to be displayed at the showroom.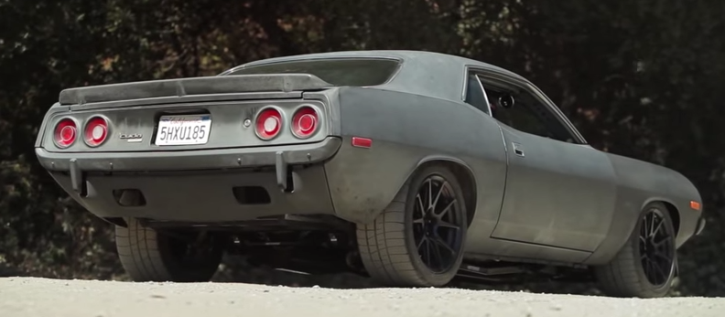 Plain black paint, no interior at all and few holes on the floor that you can see trough. Powered by a small block 340 cubic inch motor with aluminium heads on it, this 1973 Plymouth Barracuda pushes about 300 horse power to the wheels, but will make your heart beat faster when you drop a gear.
Check out the video. Watch, Enjoy & Share!