MMD Reveals Their Version of the 2015 Mustang GT.
With this Hot Cars video we will take you again to the 2014 SEMA car show to have a look at the Mustang S550 by Modern Muscle Design.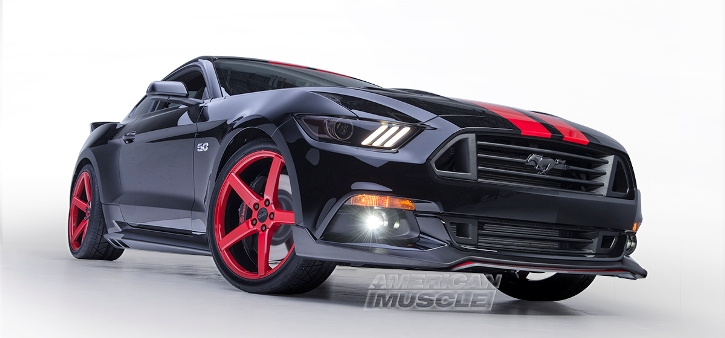 After these guys totally nailed it with the Stang they brought last year, they had big shoes to fill and they did it again. The MMD V-series GT has an extremely aggressive look starting from the cool tri-bar grill, killer side exit exhaust, wicked rims, awesome rear spoiler, badazz defuser etc. Although it looks a lot like a European car (Audi), overall is one striking and definitely one of our top 3 Mustangs from this year's SEMA event.
Check out the video to see Justin from American Muscle who is going to tell you a little bit more about it.
Watch, Enjoy & Share!