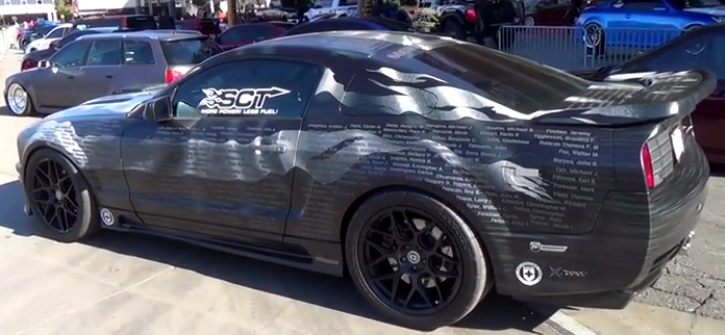 Custom Mustang & The Cost of Freedom.
This is just a quick Hot Cars video from SEMA 2014, where Scottie came across a 2008 Saleen Mustang covered with the names of men and women who sacrificed their life in the name of their country. No doubt the car is really cool, but what is important is it will make many who take their freedom for granted think for a moment: What is the cost of Freedom. Big respect for the owner of this Stang.
Check it out. Watch, Enjoy & Share!