1969 Camaro Z/16 by  American V8 Classics and Customs.
The Hot Cars team already showed you some of the best muscle cars from SEMA 2014, but somehow we have missed one totally sick hot rod, which Scottie has filmed at the last year's event. I am not going to talk about the body work, interior, rims or suspension, because the reason you have to see this custom built Chevy is under the hood.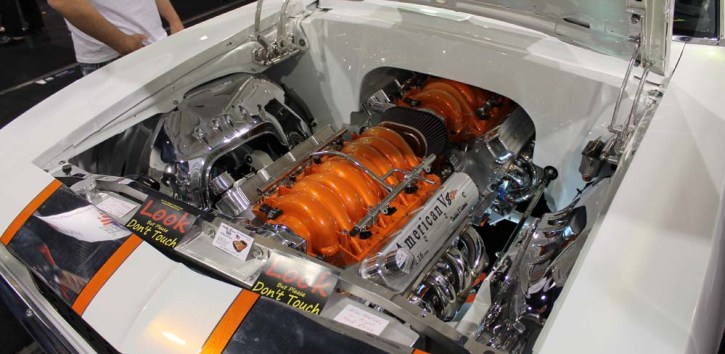 When you look in there it seems like there is a mirror, but what you actually see is a pair of 427 cubic inch LS7 V8 engines producing a total of 1200 horse power. How freaking cool is that?
Check out this killer Chevrolet. Watch, Enjoy & Share!
More info at: ls1tech.com