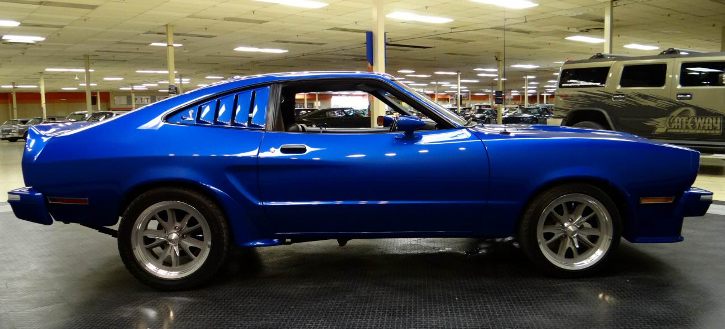 This muscle car is probably one of the best Mustangs from the late 70's we have seen and you are about to find out why. Judging by all the cool modifications, we can tell this is a very professional built and quite expensive project that certainly gets a lot of attention.
When you look at the tri-duct style hood and Hailbrand rims it's clear that the owner of this stunning Metallic Blue King Cobra have been influenced by the early Shelby cars. Most parts of the all black interior seems to be original and are in great condition too. Considering the light weight of those ponies and the great sounding 289 V8 engine under the hood this custom Mustang must be going pretty fast. Check out the RamblinAround video review to get more details on this beautiful American classic car.
Watch, Enjoy & Share!