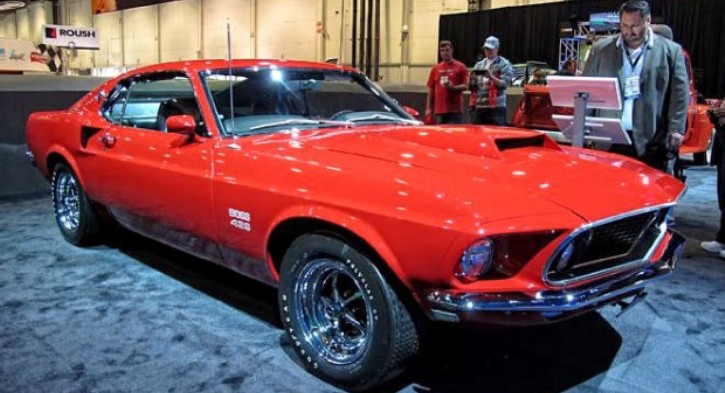 The Iconic 1969 Mustang Boss 429.
This incredible Candy Apple Red classic Ford was one of the few early Mustangs displayed at SEMA 2014 and is considered one of the rarest muscle cars in the world. This particular pony is one of the very first hand built Boss 429 Stangs, which rolled off the line back in 69′ and earns a lot of respect today with its impressive muscular look. Originally produced with a 428 Super Cobra Jet V8, this beauty rocks a 429 NASCAR engine under the hood and is one of the most wanted collectible cars. Check out the video to hear why this muscle car is Michelle Minks's favorite.
Watch, Enjoy & Share!
If you have an American vehicle for sale, write us and we will list it on Hot Cars for free.