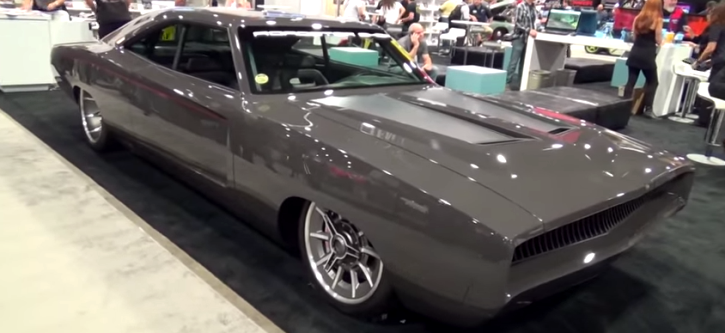 1968 Dodge Charger Custom by the Roadster Shop.
This extremely modified Mopar was one of the several cool muscle cars brought to SEMA 2014 by the Roadster Shop and most probably one of the craziest Dodge Chargers ever. It is something normal for Phil and Jeremy Gerber to build way over the top show cars, but this particular hot rod is just insane. The only component, which is not custom built are the tires, how crazy is that?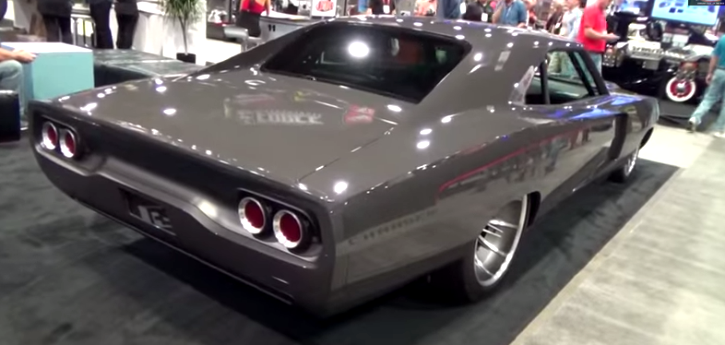 The massive body rides on a full tube chassis and is set on a Dodge Viper spindles front suspension and Viper IRS in the rear, spinning awesome wheels by the "Greening Auto Company". The interior is totally off the hook and makes you feel like you are about to enter a space ship, rather than a muscle car. Under the hood of the "Sliced" Dodge Charger is hiding a Twin Turbo Viper V10 engine pushing 1300 horse power.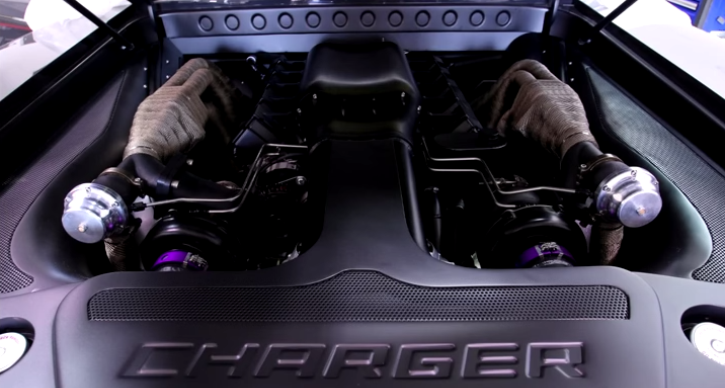 Check out the walk around video filmed by Scottie at the 2014 SEMA car show. Watch, Enjoy & Share!