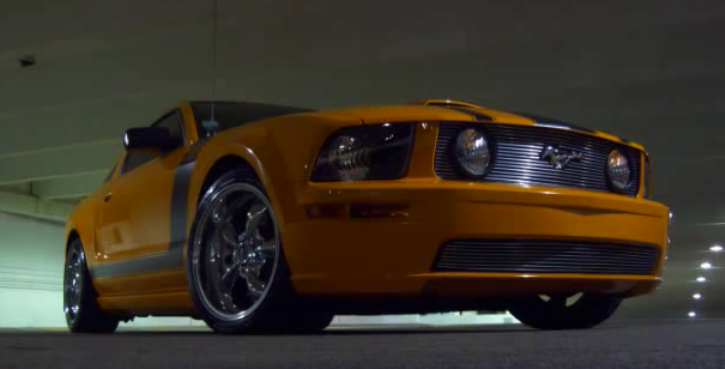 Turbo Ford Mustang Murdering The Tires.
In this Hot Cars video you will see a Grabber Orange Mustang GT with Boss stripes and a gorgeous set of chrome wheels. Really sharp looking muscle car, which most people will drive on Sundays or take it to car shows, but not this dude. Instead he installed a 60mm Turbo to give some extra power to his pony and with its 457 horses he is doing some awesome 2nd gear burnouts & donuts. The video is filmed almost 5 years ago, but I think the Ford enthusiasts would love to see it.
Check it out. Watch, Enjoy & Share!