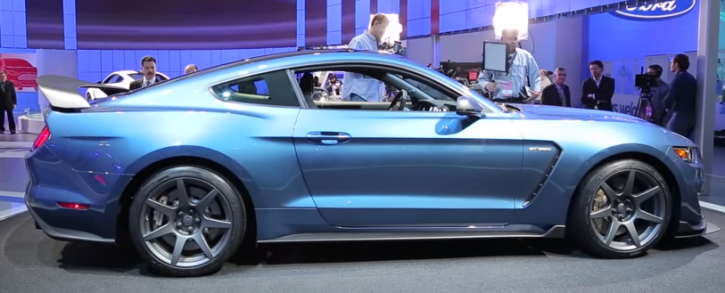 The New 2016 Shelby Mustang GT350R.
Ford recently introduced their new Shelby model at the 2015 Detroit Auto Show and judging by the facts it is a 100% track oriented car. The striking light weight body looks extremely aggressive, rides on 19-inch carbon fiber wheels and has received some aerodynamic mods for better performance. Some extras has been removed to reduce the weight of the Mustang powered by Ford's most powerful naturally aspirated engine. The 5.2 liter V8 produce over 500 horses and 400+ pounds of torque send trough a 6-speed manual transmission, which combined with all the new technology involved will result in one very well performing race car.
Check out the video from the 2016 Shelby GT350R debut. Watch, Enjoy & Share!