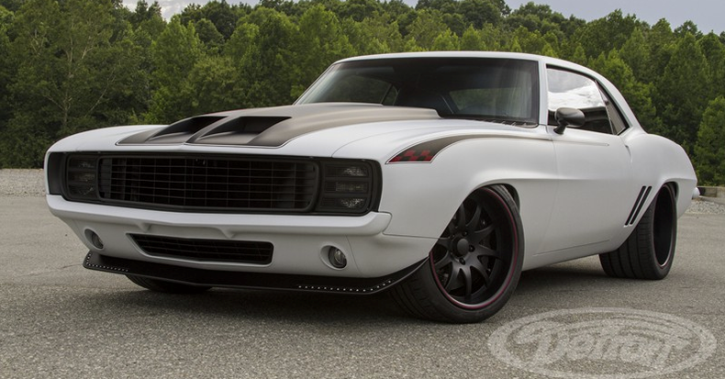 Unique 1969 Custom Camaro at SEMA.
Ridiculous sharp looking in and out, equipped with all Detroit Speed parts and LSX Mast Motorsports engine, this beautiful classic car is just another masterpiece by Detroit Speed, which was within the Top 5 "Street Machines of the Year" at "GoodGuys" in Columbus where it actually debuted. Two of the other 4 muscle cars were DS Equipped as well, so not only Angelo Vespi the owner of this striking Chevy was trilled. But that is not all. Angelo's Camaro also won the "Battle of the Builder" award at the 2014 SEMA car show and we have a quick walk around video filmed by Scottie.
Check it out. Watch, Enjoy & Share!
You can see more pictures of this stunning muscle car at: myclassicgarage.com