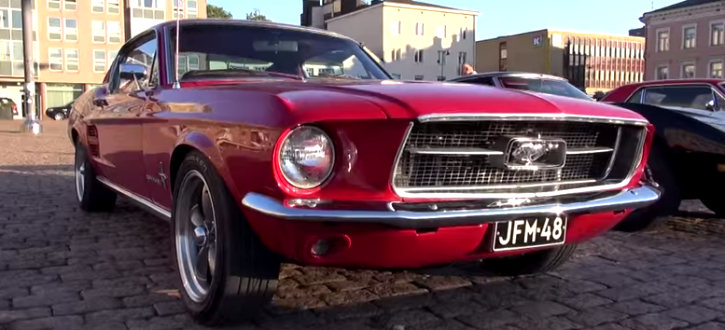 Ultra Clean 1967 Ford Mustang.
I am not sure about you, be I am totally in love with the design of the American cars and specially the Mustangs from the late 60's and this stunning 67′ Fastback is a perfect example. Those beautiful body lines, slick Red paint job, perfect chrome and custom wheels catches all the eyeballs while this muscle car is cruising on the streets of Kotka, Finland. Apart of the super sharp exterior, this classic car also stands out with its very well preserved factory style interior matching the body color and the voice of the 289 Windsor V8 motor is truly amazing. Check out the video to see more of this gorgeous Fastback Mustang.
Watch, Enjoy & Share!