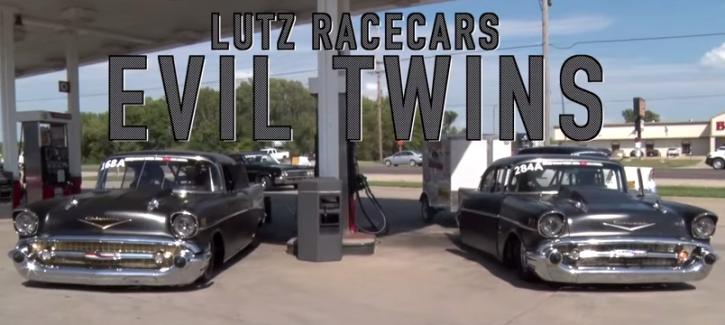 The Nastiest Chevy's at 2014 Drag Week.
Jeff Lutz and his son Jeff Lutz Jr totally rocked the strip with their monster Chevy muscle cars. They have been attending Drag Week since 2009, had a little brake and returned in 2014 with two of the meanest American cars I have ever seen. Jeff Lutz Sr and his 3000 pounds 692 cubic inches "Beast" equipped with a set of 88mm turbos and backed with a Rossler 210 Trans was averaging 6.84 @ 212mph for 5 days and 1000 miles and was the undisputed champion of the event, while his son and his "Evil Twin" with the exact same set up, but extra 800 pounds of weight did his first ever 200mph pass and finished 4th with 8.27 @ 166mph on average for the week. Check out the 1320 video to see the Lutz family dominating the strip with a total of 6000 Chevrolet horse power.
Watch, Enjoy & Share!