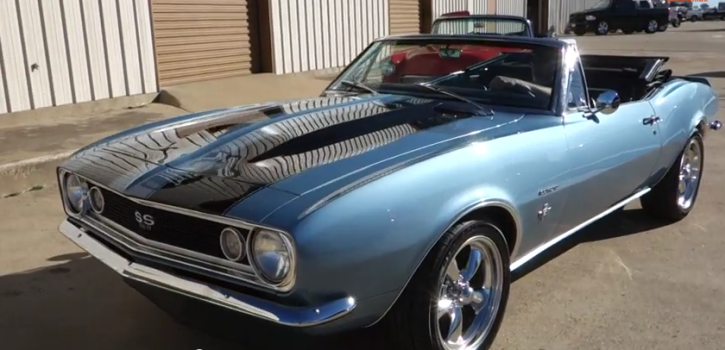 LS Powered Chevy Camaro SS Custom.
This stunning Camaro convertible is one of those American cars, which has everything the old school muscle car lover can possibly ask for. Glossy paint job, super straight body, awesome set of Retro wheels, the right stance and last, but not least the 6.0 Liter LS engine under the hood. Check out the video shot by samspace81 in Texas to admire this beautiful classic car and hear the amazing sound of its V8.
Watch, Enjoy & Share!