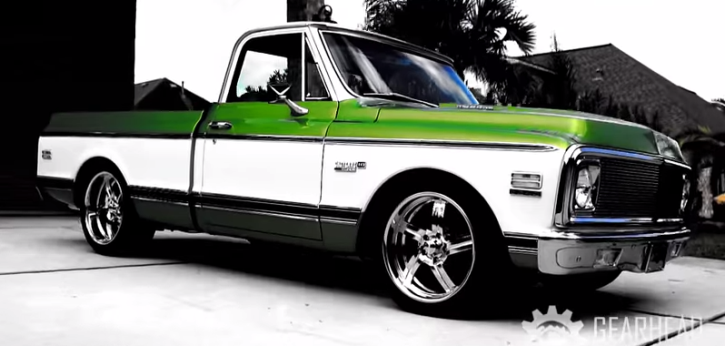 Richard Tierney's Chevy Cheyenne Super 10!
Once in a while when we come across a nicely built pick up we will write an article about it and here is one cool Chevy truck from 72′, that got our attention. Although this generation of Chevrolet trucks is really popular within the hot rod enthusiasts these days it is not easy to find one to customize.
For Mr. Tierney this Chevy is a nice addition to a collection of classic trucks and the main reason he was looking for one is very common; He drove a Cheyenne in his youth. Once he found it Richard contacted JBZ Customs and start working on this resto-mod/hotrod project.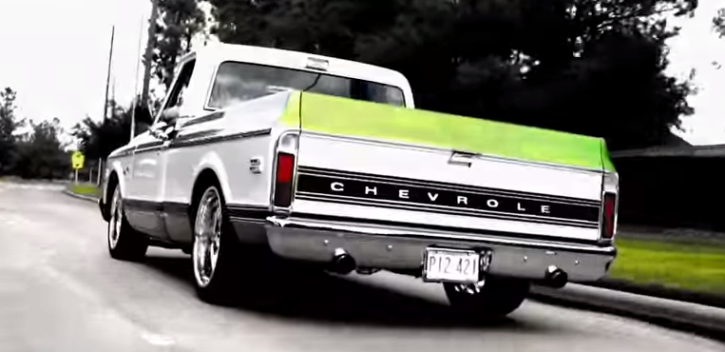 The body work has been done with the help of the Winn's Automotive crew and these boys have totally nailed it. Immaculate two-tone paint scheme with Viper Green & Pearl White, awesome front grille and cowl induction hood, brand new Fleetside bed and stunning 20″ Bonspeed Sweep rims gives this Chevy truck a fabulous look.
Everything inside have been refreshed by keeping the original look and matches the exterior color. Under the Goodmark hood this pick up rocks a monster Scott Shafiroff Racing 540 cubic inch V8 capable of 650 horse power and controlled by Turbo 400 trans.
Check out the cool video shot by Gearhead Flicks. Watch, Enjoy & Share!