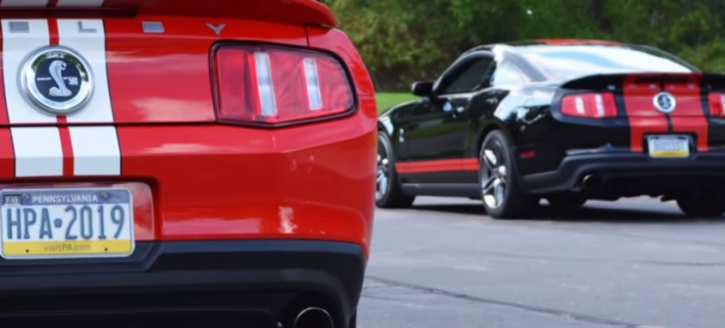 Couple Of Mean 750HP Shelby Mustangs.
Both Mustang GT500 beasts are generating 750 horse power to the wheels, but have different set ups. The black Lund Racing tuned Ford Mustang however is totally outrageous. The instant torque this muscle car puts makes you feel like it will rip your face off and I wouldn't be surprised if it's aiming for under 10 seconds on the track. The Dynatech Long Tube Headers makes it so loud that I can only imagine how painful will be for your ears if you stand behind it. Check out the video to see those striking muscle cars terrorizing the streets.
Watch, Enjoy & Share!