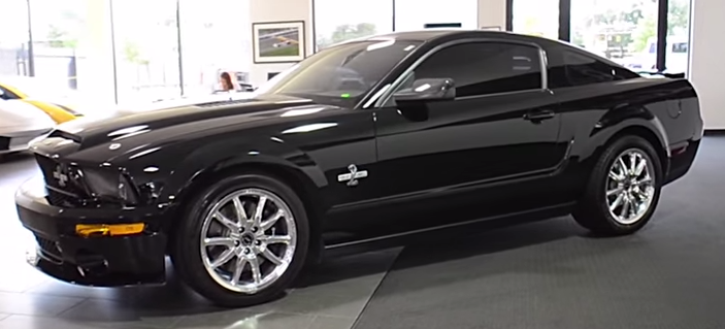 Super Clean Ford Mustang Shelby GT500KR.
This arrogant muscle car use to be part of a Lambo dealer's inventory a while ago. I don't have any clue where is it at the moment, but I am sure in two things; This is one of the baddest Mustangs we have on Hot Cars and you are going to love it.
Slick Black paint job, Racing Stripes and tinted windows, Suspension by SVT, 18-inch Forged Shelby rims and killer stance is what you get at a first glance. Inside the black magic continue and under the hood is the heart of this brutal Mustang GT500. The supercharged 5.4 liter V8 motor generates 600 horse power sent trough a 6-speed manual gearbox and sounds totally awesome trough the X-pipe exhaust.
Check out the video from the show room. Watch, Enjoy & Share!