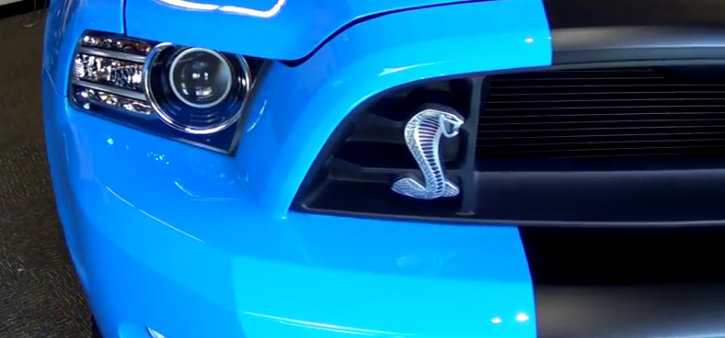 Slick Grabber Blue Ford Mustang GT500.
This 2013 Mustang Shelby GT500 is one of those hot cars defining the modern American muscle. Extremely sharp looking body, riding on a cool SVT aluminium rims, awesome leather interior with carbon fiber touches and powered by the brutal 5.8 liter DOHC V8 motor pushing over 660 horses, this is one of the baddest Mustangs around, which some even consider a supercar. RamblinAround has filmed a very nice video of this striking muscle car at the Passing Lane Motors show room.
Check it out. Watch, Enjoy & Share!
Heavily Modified Ford Mustang GT by Hillbank Motorsports