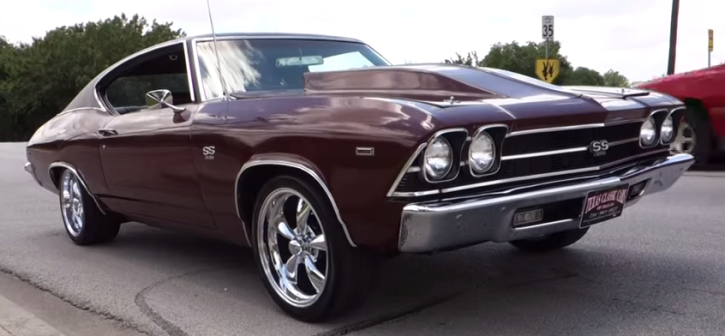 1969 Chevrolet Chevelle – Bad To The Bone.
This spectacular Chevy is one of those old school rides defining the true muscle car. Awesome paint job and perfect chrome work this classic car is set on Hotchkis suspension and spins a set of wicked rims.
The stock interior seems to be very fresh as well, but under the hood is what makes this 69′ Chevelle SS a real beast. The 572 cubic inch Big Block V8 Crate engine kicks out 720 horses and 685 pounds of torque controlled by a 5-speed Tremec gear box by Keisler Engineering. We all know 1969 was a good year for GM, but this bad boy here totally rocks.
Check it out. Watch, Enjoy & Share!