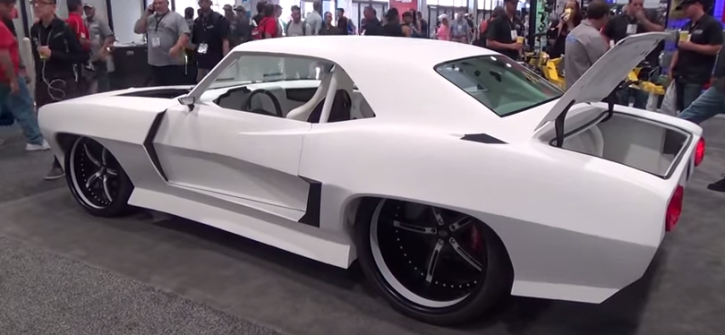 Crazy Custom Chevy Camaro by Relentless Rides.
I am not sure how exactly to define this ride, but one thing is for sure; this is not your average 1969 Camaro. Not even close to any custom show car displayed at SEMA 2014, this insanely designed Chevrolet attracted plenty of attention and I thought you gotta see it too. The "Illusion" Camaro rides on a ground braking chassis by Chassisworks, it has a 405mm wheels at the rear and super cool taillights. The semi completed interior looks awesome too and I can't give you any details on the engine, simply because there is no engine. Some of you won't like it, but to be honest I think this thing make many Camaros look lame.
Check out Scottie's video from the car show. Watch, Enjoy & Share!