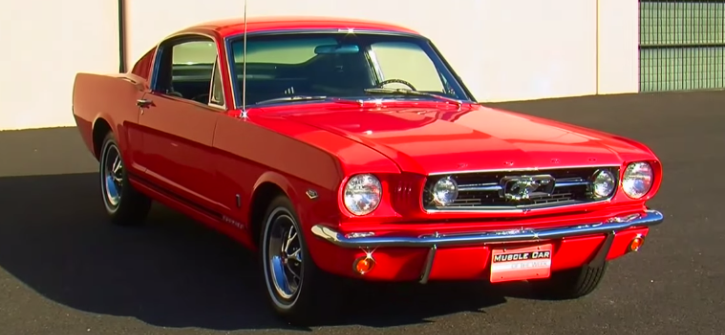 Very Special 1966 Ford Mustang.
Like any other classic car, which is part of the Brothers Collection this K-Code Mustang has its uniqueness as well. Besides the gorgeous body design, beautiful Signal Flare Red color and stunning black leather interior this vintage muscle car sports the 289 cubic inch V8 motor producing 271 horses, which was introduced by Ford back in the day to make those awesome Fastback Mustangs not only look good, but run fast as well. But the K-Code package is not just an engine, it has a special meaning for the early Stang lovers.
Check out this "Muscle Car of the Week" episode to find out why. Watch, Enjoy & Share!
[sdonations]1[/sdonations]