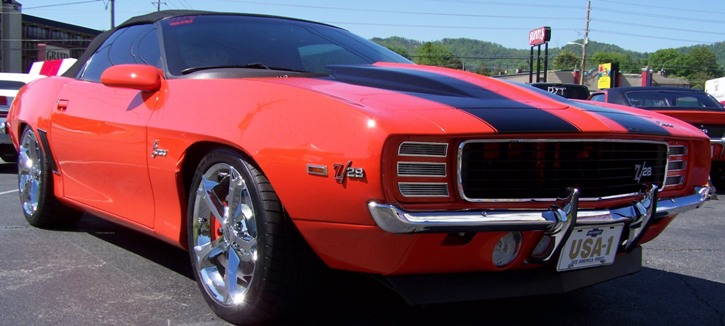 Interesting Chevy Camaro Conversion.
The 4th generation Camaro is pretty good in terms of technology and performance, but the look of it will never get even close to the iconic first F-body style. Millions of muscle car enthusiasts are totally in love with the 69′ model, but it cost a fortune and in most cases even if you get one it's not really the car you can put some miles on.
But how about a combination of a 2002 Chevrolet Camaro with its great handling, acceleration, braking and safety and a 1969 look? Sounds weird and many of you will not like it, but if you consider the facts $40-50K may not be too much for this modernized muscle car. It is loaded with options and if you need to change anything all you gotta do is just go to the local Chevrolet dealer, you get a decent gas mileage and a comfortable ride.
Check out the video to hear all about the build process of this hybrid Camaros. Watch, Enjoy & Share!
You May Also Like on Hot Cars: Nasty Gen 4 Chevy Camaro Z28 Pro Street