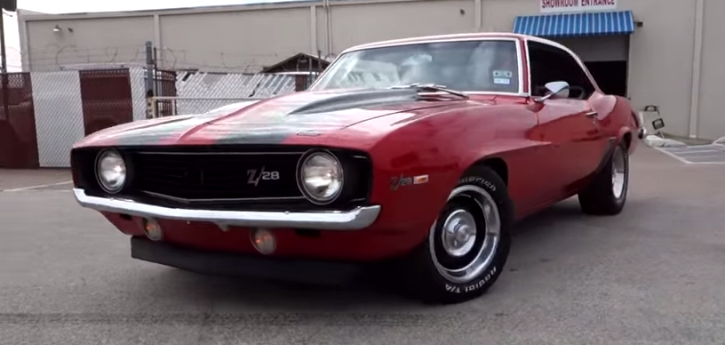 1969 Chevy Camaro Z28 – Striking Muscle Car.
Here is one bow tie beast for those who like the old school American cars plain nasty. Looking like it just came from the show room floor this Z28 Camaro has the proper '69 muscle car attitude with no big wheels, crazy spoilers or anything fancy at all. On the other hand under the hood of this bad to the bone Chevrolet Camaro is hiding a monstrous 502 Big Block Chevy V8 with aluminium heads and long tube headers capable of over 550 horses and plenty of torque controlled by a 4-speed manual transmission. This bastard not only looks and sounds mean, but it runs pretty good too.
Check out the video. Watch, Enjoy & Share!