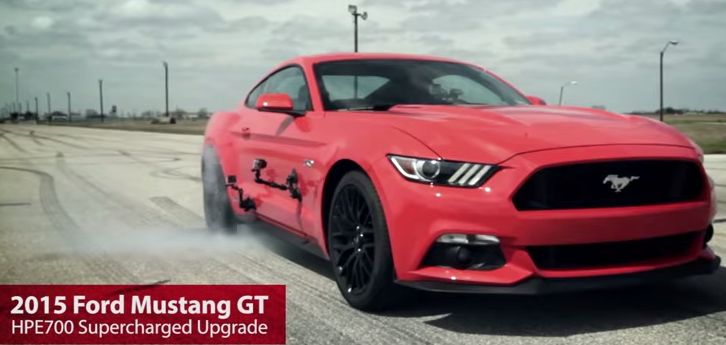 2015 Hennessey Mustang Test Drive.
Here is the new 2015 Ford Mustang GT with recently installed HPE700 upgrade package. As you know this modern muscle car comes from the factory with the 5.0 liter V8 backed by a 6-speed manual transmission and rated at 435 horses. After the new 2.9 liter Supercharger by Hennessey this pony goes up to 750HP on about 10 pounds of boost. Check out the video to see John Hennessey taking this pony for few laps at the test track.
Watch, Enjoy & Share!
[sdonations]1[/sdonations]