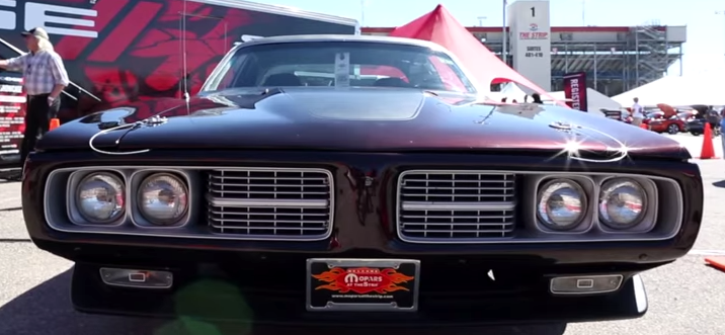 1974 Dodge Charger at 2015 Mopars at the Strip.
Joe gets this muscle car just 7 days before the show and for less than a week transforms it into one immaculate hot rod, which will certainly impress the 70′ classic car lovers. Staying up every night working hard on his new Dodge Charger, Joe literally puts the last bolt in the morning and drives 250 miles from Phoenix, Arizona the same day to get this beautiful muscle car displayed at the show.
Check out the video to hear more about it. Watch, Enjoy & Share!
See also on Hot Cars: Wicked 1970 Dodge Charger Custom at 2015 Detroit Autorama